'Play On'
Client: Jeep | Channels: Print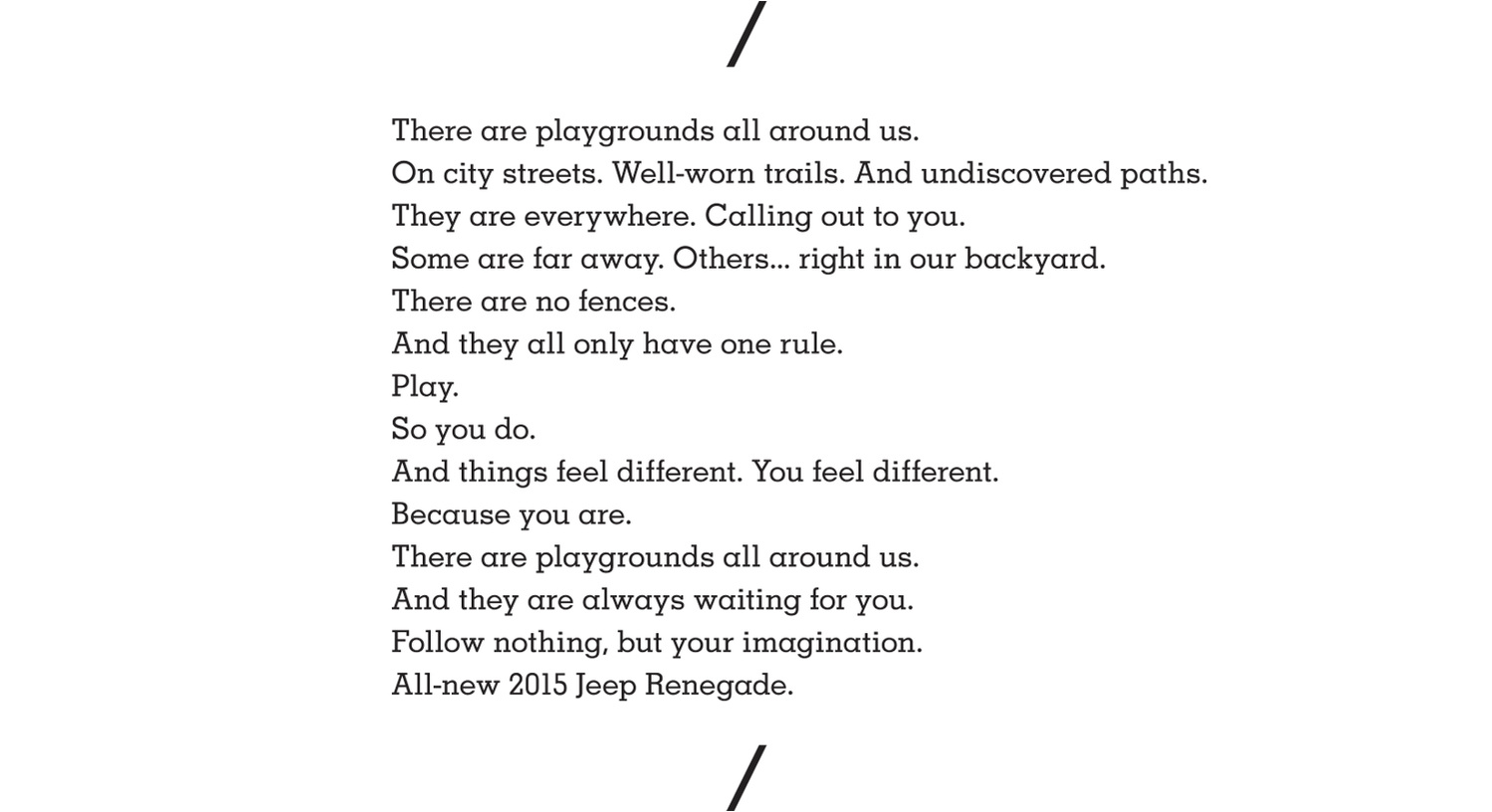 The Jeep Renegade is a capable and confident vehicle, designed to be "a child of the world". Targeting the urban-minded Millennial, the idea was to remind people that the world is a wide-open place to explore, where joy and happiness can be pursued everyday.
Based on Shel Silverstein's famous children's poems and illustrations,
each ad titled "Play On", celebrates freedom, independence, imagination,
and the spirit of play that is experienced when driving a Jeep Renegade.